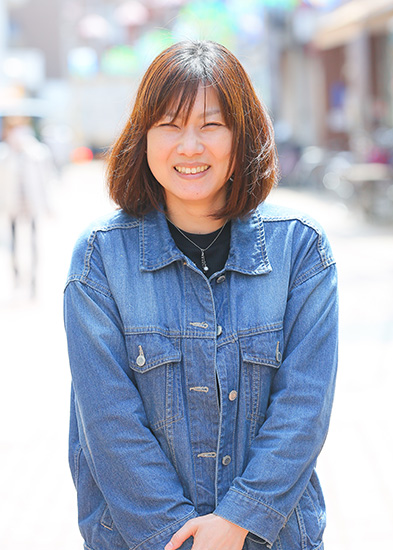 大関 真希子 / Makiko Ozeki
子育て中ですが、子どもの体調不良や学校行事など、勤務時間や休みは相談して決めさせていただいており、とても働きやすさを感じています。「おつけもの慶」は家族や友だちにもファンがおり、「買ってきて」と頼まれることもしばしば。改めて人気店だなと感じ、とてもうれしく思います。

I am currently raising a child, and when my child is sick or there are school events, I can discuss my working hours or time off, so I feel this is a very easy place to work. Many of my friends and family are fans of Otsukemono Kei, so they often ask me to buy things for them. It makes me feel the popularity of our store once again and that makes me very happy.