Applicant Guidelines
"Otsukemono KEI and KEIDELI808"
Recruitment of part-time workers strong> p>
【Work location】
① " Otsukemono KEI Watarida Shincho Store / KEIDELI808 strong>"
3-7-19 Watarida Shincho Kawasaki-ku Kawasaki-shi
② " Otsukemono KEI Kawasaki Station East Exit Underground New Store strong>"
JR Kawasaki Station East Exit Underground Commercial Facility 26, Honmachi, Kawasaki-ku
③ " Otsukemono KEI Oshima Kamicho Store strong>"
18-1 Oshimakamicho, Kawasaki-ku, Kawasaki-shi
[Period]
① immediately ~ strong>
② late November ~ strong>
* OPEN November 22 * ​​Pre-training available
③ Immediate to end of year strong>
[Working hours]
① 09:30-17:00 strong>
② 09:30-21:30 strong>
③ 07:30-16:30 strong>
[Business description]
① " Otsukemono KEI Watarida Shincho Store / KEIDELI808 strong>"
1. Kimchi sales and cash register operations in the store
2. Eat-in cooking assistance in the store
3. In-store service etc.
Please provide kimchi sales (display / sales / checkout operations) at "Otsukemono KEI Watriada Shincho" and help customers who come to the adjacent "KEIDELI808" and provide cooking assistance.
② " Otsukemono KEI Kawasaki Station East Exit Underground New Store strong>"
1. Sales of kimchi and side dish in the store, cash register
2. Light work at the in-store kitchen
We would like help with kimchi, side dish display, sales, cash register correspondence, kitchen work light work in "Otsukemono KEI" new store opened at JR Kawasaki Station East Exit underground shopping center. Veteran staff will support you with the new opening.
3. Product display work, etc.
③ " Otsukemono KEI Oshima Kamicho Store strong>"
1.Kimchi manufacturing assistance and shipping assistance in the factory
2. Cooking assistance in the factory
3. Sales support for kimchi
* Our employees will support you so that you can work with peace of mind even if you are new or experienced. The main task is simple work such as cutting vegetables, seasoning, packing, and sales assistance at the cash register, which are necessary for manufacturing kimchi.
[Others]
1. More than 3 days a week (working hours consultation)
2. Students and housewives are welcome
3. Transportation expenses
4. Extension of employment period, long-term employment
[Hourly wage]
1hour-1,011 yen ~ strong>
[Inquiries]
TEL: 044-288-7616 strong>
MAIL: kawasaki.kei110@gmail.com strong>
* After contacting the above, we will send your resume, job history etc. to our company,
Or apply by email. p>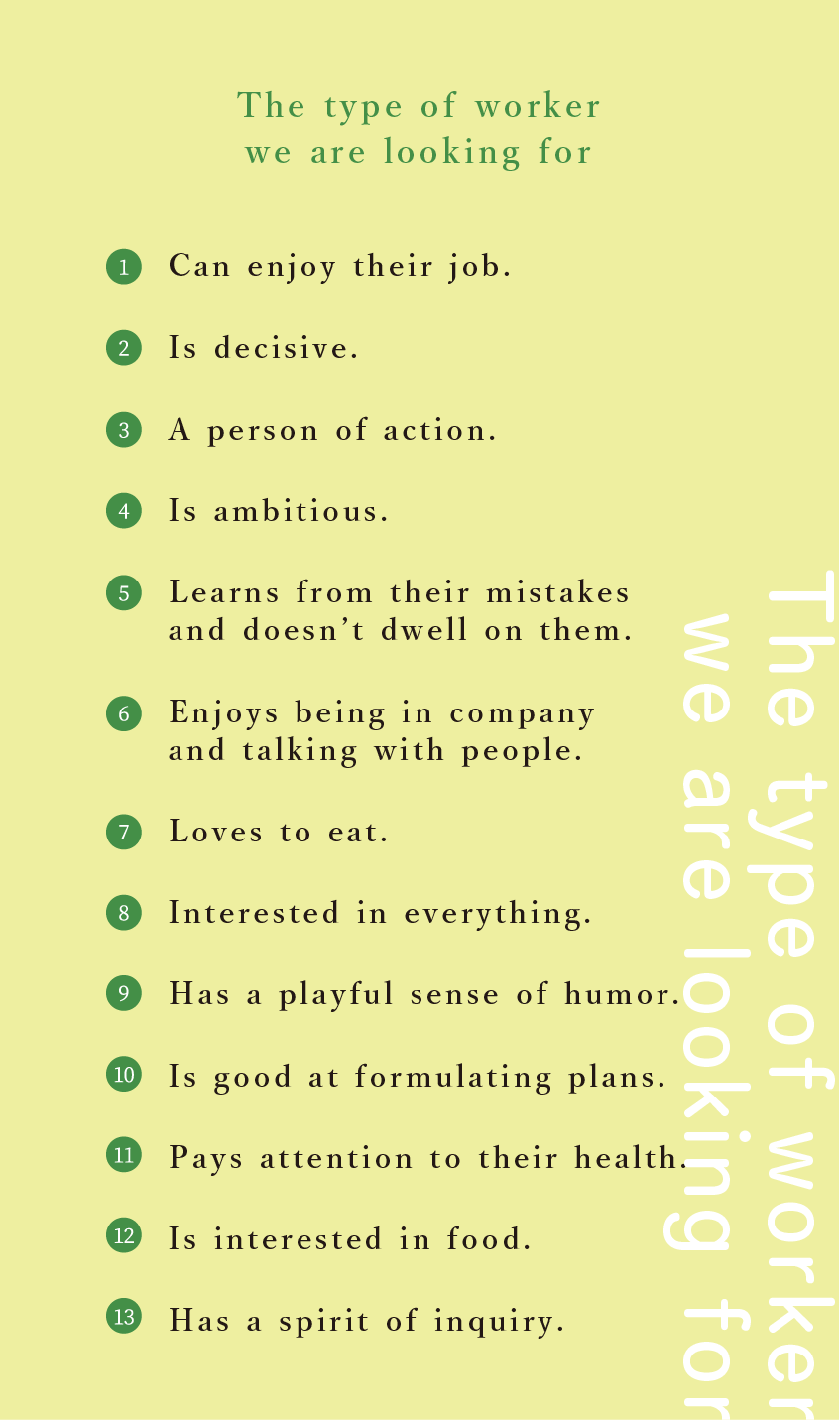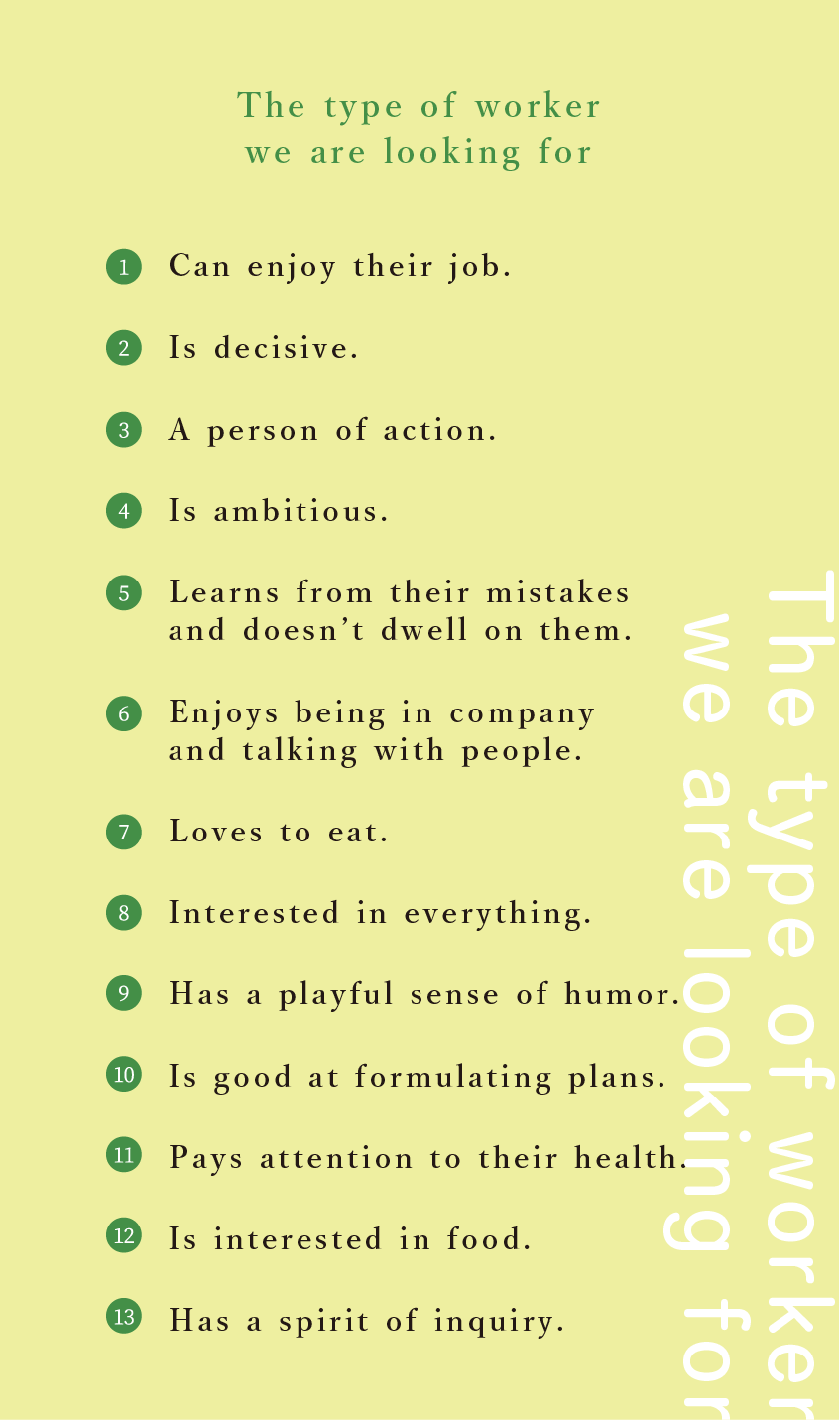 Message from the President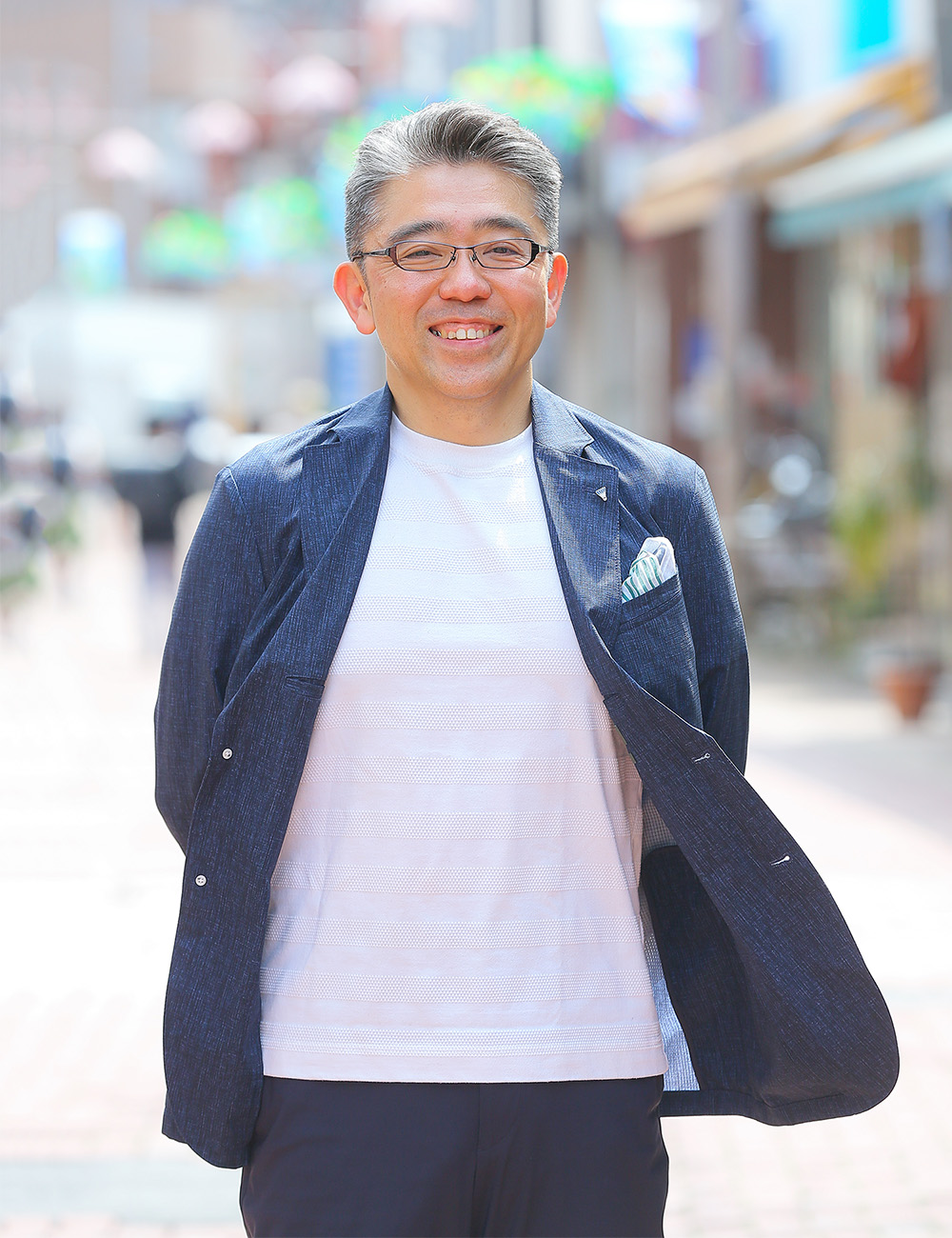 President and CEO / Kazuyuki Atsumi
Otsukemonokei has its origins in the fruit and vegetable business that was run by our grandmother. It then evolved into Kwasaki Food Center, run by our father and three of his brothers and sisters, to turn into Green Foods Atsumi,Ltd. which was founded by our father in 1987. Over the course of three generations, we have been happily doing business here in Kawasaki, in Korea Town, an area where internal and external cultures fuse thanks to the presence of many Koreans who are either from the peninsula or are long-term residents of Japan. Times have changed, however, and the Korean restaurants and kimchi shops where we once used to wholesale vegetables have witnessed the waves of changing generations. With urban development also taking place, the number of stores that we run has declined each year. The number of visitors to this part of Kawasaki is also decreasing. We would like to repay our debt to this area that has treated us so well over all these years, a place where you can still find the culture of Kawasaki from the good old days. Green Foods Atsumi's Otsukemonokei came into being from these sentiments. It is a brand that prides itself on being Kawasaki-born kimchi.
Our mission is to create time for the family be happy through food. We believe that providing truly delicious food puts a smile on the faces of our customers, that urban areas become more lively when there are more customers visiting, and that this enables us to bring profit to our trading partners as well.
As a specialty store, we feel we have an important role in communicating about food culture and handing it down through these pickles know as kimchi. At Kei Deli in Green Foods Atsumi, we not only sell food, but also run seminars teaching how to make fermented foods, which are good for the health. Having food on the table that you have made yourself brings a lively mood to family conversations. We want to be of service in offering this kind of healthy and delicious lifestyle. Everything that we do working to create a genuinely delicious taste each day is to bring a smile to our customers' faces.
Message from the Festival Troop Leader
Festival Troop Leader / Akemi Atsumi
Green Goods Atsumi's Otsukemono Kei shops started as a tiny shop that hardly had any customers. The "Ultimate Kimchi" created by the vegetable evaluation pro President Akemi and craftsman Shirono, whose skills were cultivated for over forty years, has grown thanks to the support of many people.
We have been chosen as a Kawasaki Famous Product by Kawasaki City and as one of Kanagawa's Select 100 Famous Products by Kanagawa Prefecture, introduced by newspapers, television stations, radio stations and others in the media that introduced us, and called on for special events by department stores and other local events. As the Festival Troop Leader, I am so thankful for everyone's warm support in letting more people experience the flavor Otsukemono Kei's "Kawasaki Famous Kimchi" and for your active participation in the national "Otsukemono Kei Japan Tour Festival" events.
We hope that the charm of our delicious, healthy fermented foods will become a part of your satisfying eating habits, and we work hard every day believing in the dream that Otsukemono Kei's made-in-Japan "Kawasaki Famous Kimchi" will go out to the world.